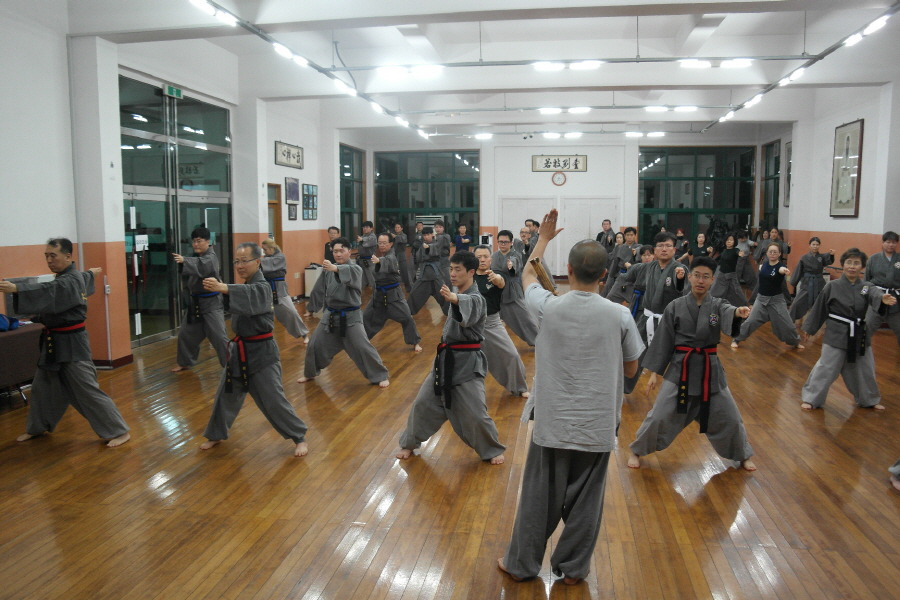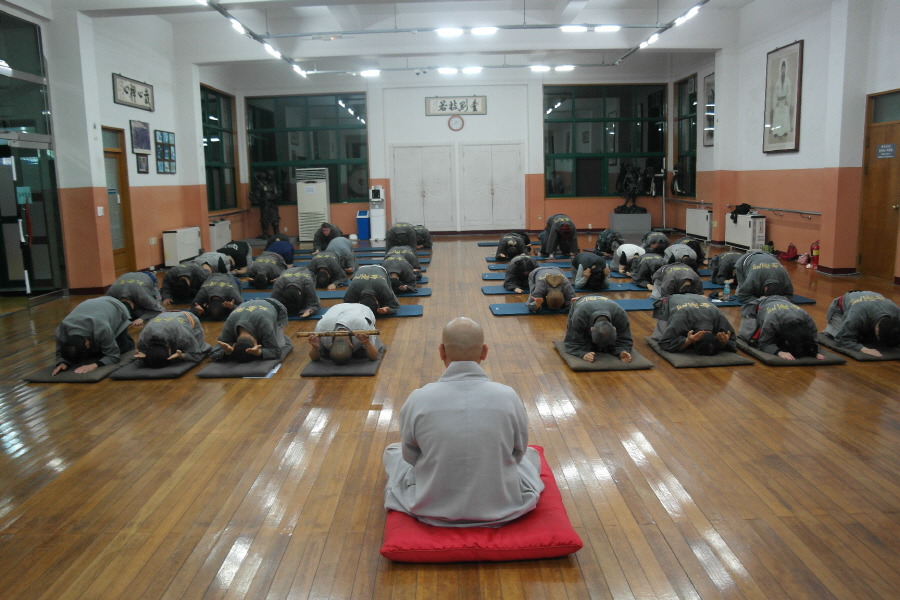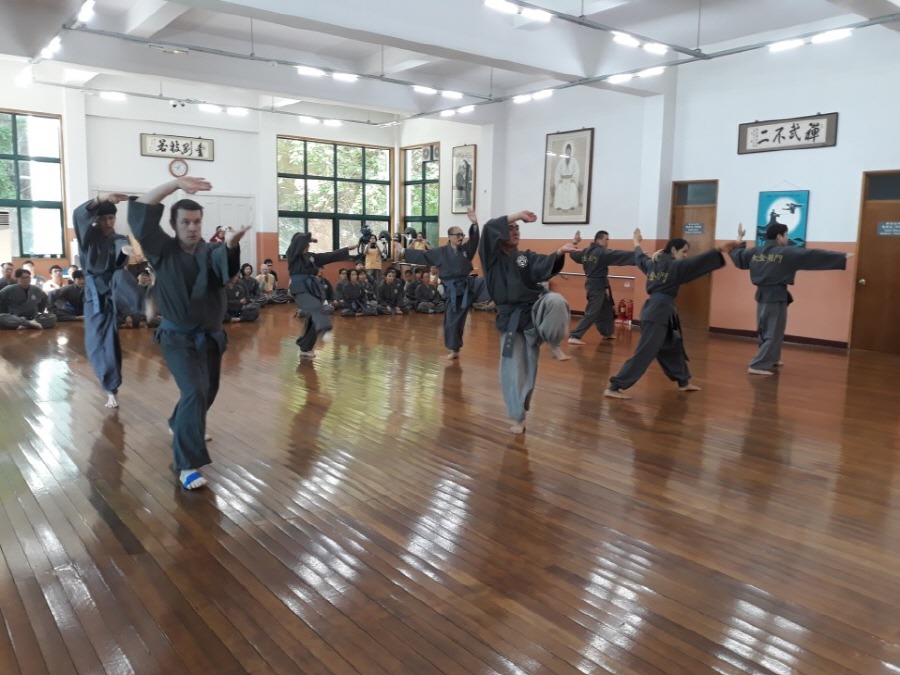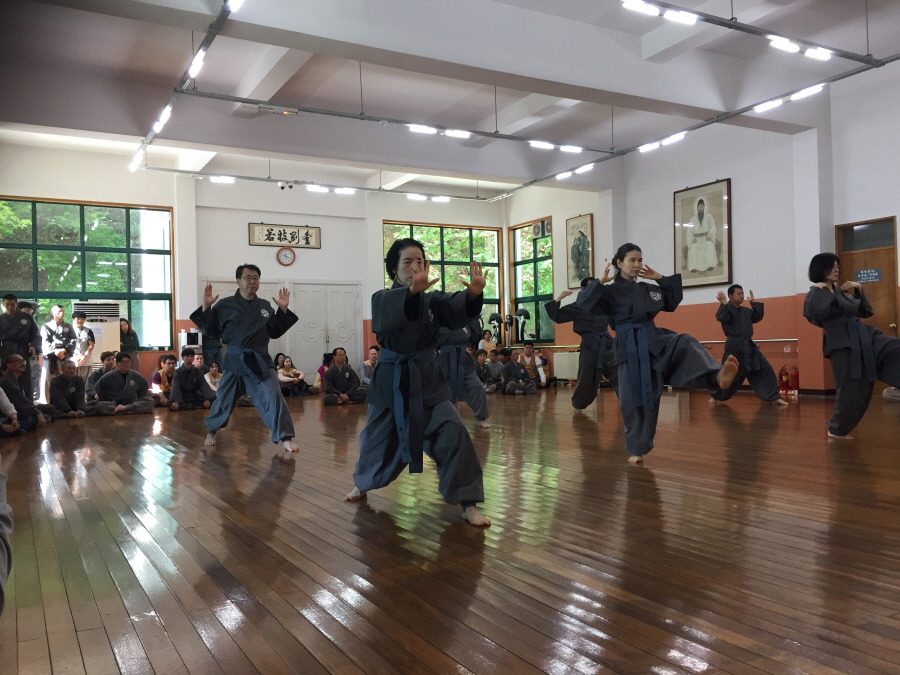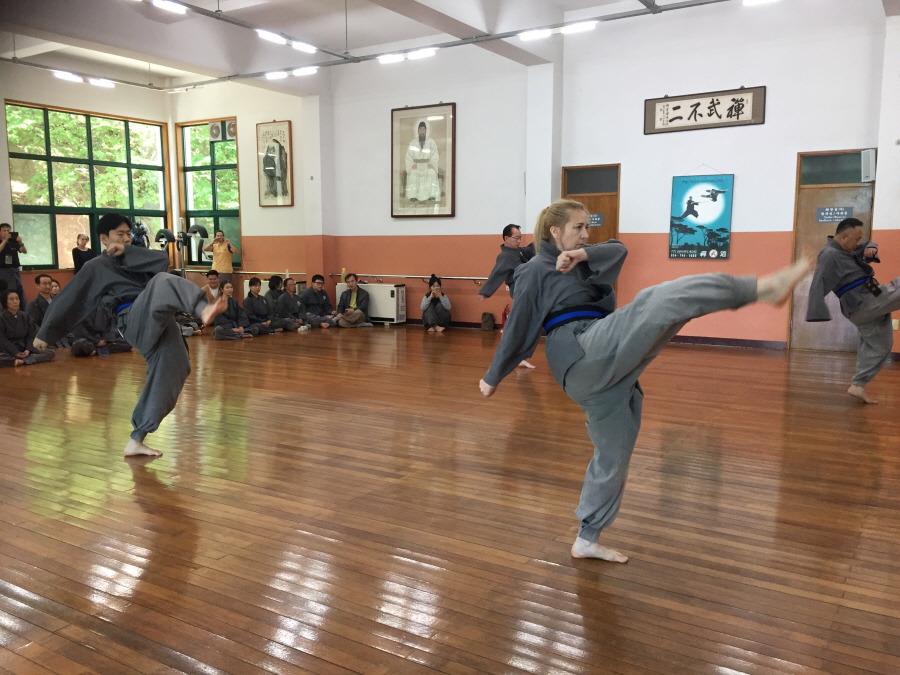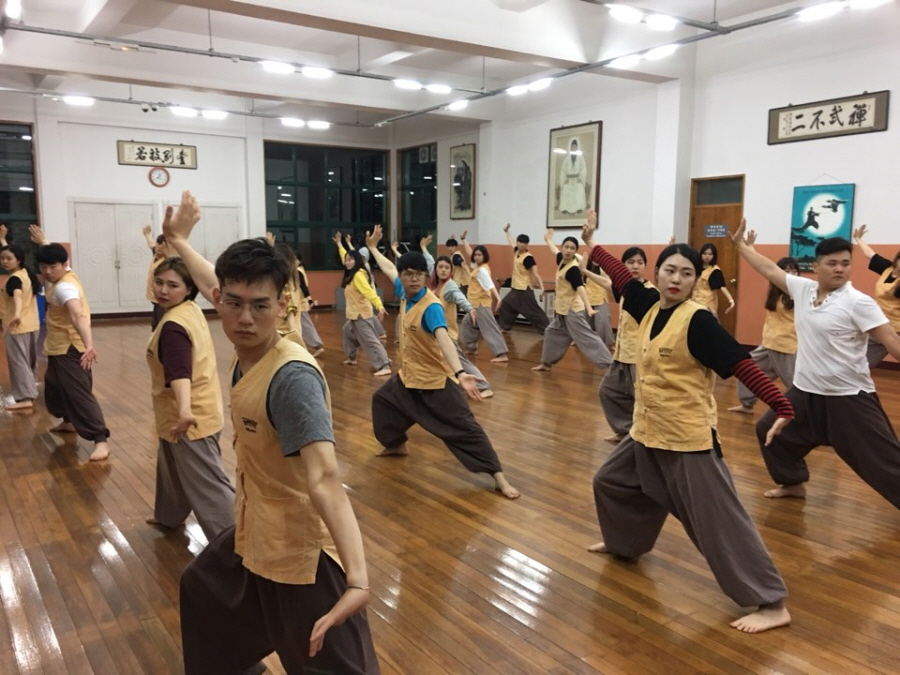 Templestay
As with all other temple-stay programs, Golgulsa offers visitors a glimpse into temple life including morning chanting service, sitting and walking meditation, bowing, tea time, temple cuisine, and community work.
What sets Golgulsa apart from other temple-stay experiences is the art of Sunmudo.
At Golgulsa, you will spend a good part of your morning practicing Zen yoga and Qi Gong, honing in on your own internal energies while awakening to the enviornment around you. You can calm your mind and refresh your body as you breath into stretches and experience greater internal harmony. After training, you can enjoy tea-time with a monk to reflect on and discuss your experiences.
In the evening, you will experience the more dynamic elements of Zen martial arts. Join dedicated Sunmudo students as they strengthen their bodies and calm their minds as they kick, punch, jump, and spin their way through the sufferings of daily life. In training, you can condition your body and restore your ability to focus on the present.